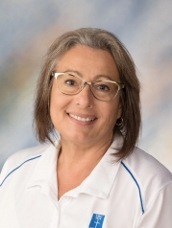 Laura Switzer
3rd Grade
Mrs. Switzer earned her undergraduate degree in management from the
University of Massachusetts at Amherst. After spending years as a
volunteer and substitute in her children's school, she felt called to teach in
Christian education. Mrs. Switzer returned to college and graduated with
honors from Leslie University with her master's degree in elementary
education. Since that time she taught in a Christian school in the Nashville,
TN area before moving to Palm Beach County in 2014. She is delighted to
be a part of the Lake Worth Christian School community. She and her
husband, David, have two children in college, one cat, and one very happy
dog.